Garmin Fēnix7® - The Volvo Edition is here!
Yes, it has the look, feel and weight of a classic, high-quality watch, a scratch-proof sapphire face, and a brand-new, stylish display which proudly announces the time in Volvo's own unique typeface. But it also tracks and monitors a formidable array of your body's functions, as well as your movements, presenting you with a detailed picture of your health and activity.
REDESIGNED WITH NEW FEATURES
Whether you're buying for a customer, or getting it for yourself, this new piece of technology is way more than just a fashion accessory. Scratchproof face that boosts the charge in sunshine and displays the time proudly in Volvo's unique typeface.
Shop Garmin Fēnix7®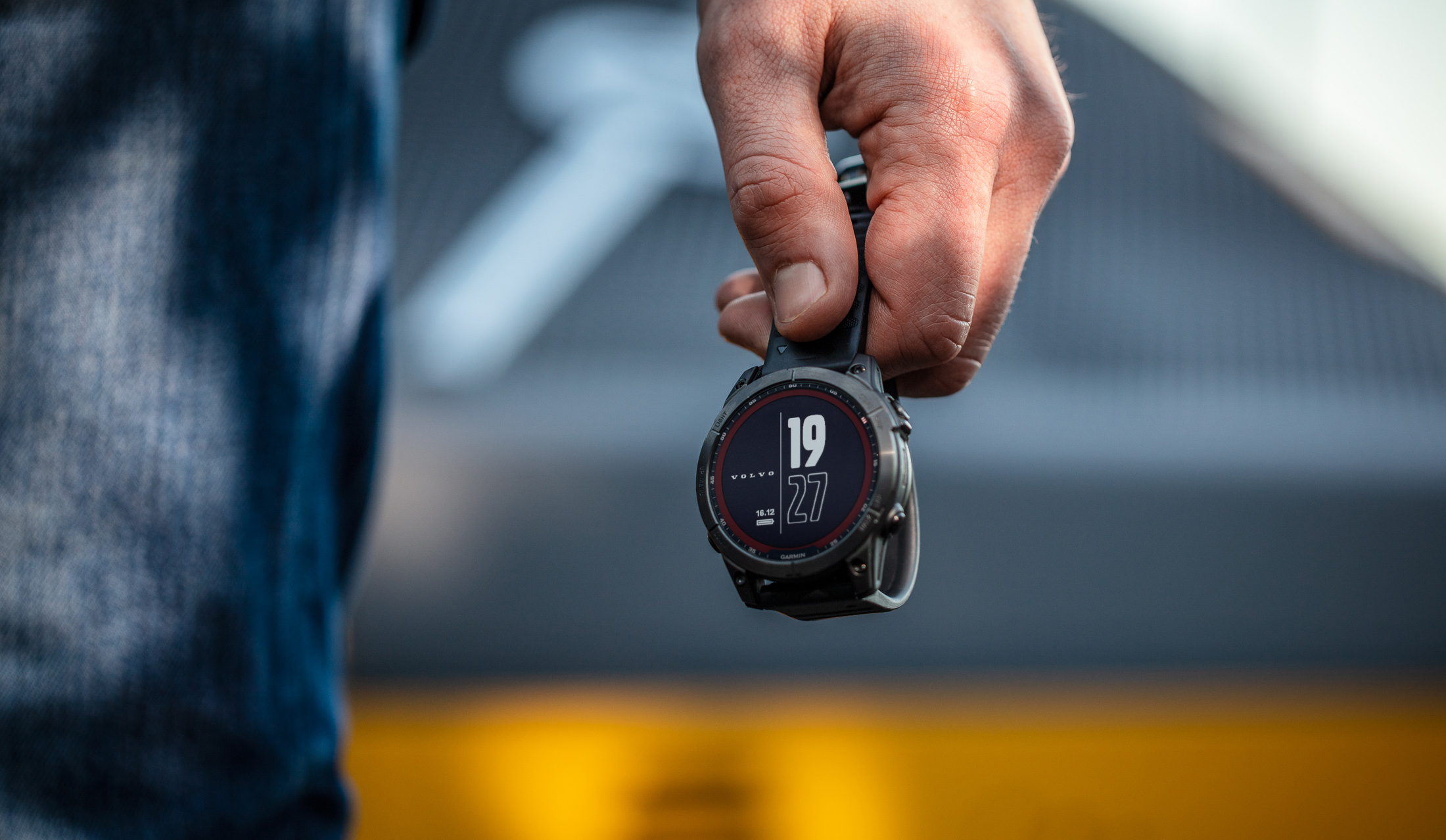 FEATURE-PACKED, FUNCTIONAL AND PREMIUM WEARABLE FITNESS AND WELLNESS TECHNOLOGY – ALL WRAPPED UP IN A BEAUTIFUL VOLVO-EDITION WATCH.
FITNESS FUNCTIONALITY
30 built-in sports apps will help you track your stamina, predict improvements in performance, give information about what's coming up next on your run, and way more.
ADVANCED MAPS
Enjoy access to superior multicontinent maps supported by the latest technology and full-color course view maps for more than 42 000 golf courses world wide.
SOLAR CHARGED BATTERIES
The new watchface is equipped with Power Sapphire technology that harvests the sun's rays and boosts the device's power by up to 15%. Get up to 18 days of battery life in smartwatch mode with an additional 4 days when solar charging.
GARMIN PAY™
Flow easily through checkout lines with Garmin Pay contactless payment solution through participating providers.
VISUAL RACE PREDICTOR
This new feature provides an estimate of what your pace could be for the distance you want to run, based on your running history and overall fitness level. Trend data shows how your training is having an impact over time.
VOLVO BRAND FACE
Scratch-proof sapphire face with a brand-new, stylish display which proudly announces the time in Volvo's own unique typeface. Giftbox with Volvo branded sleeve.